WE ARE DRIVEN
We have a curious, learn-it-all mindset, and value learning over knowledge. We continually seek improvement and innovation.
WE ARE ACCOUNTABLE
We are a culture of performance and accountability, and face challenges with grit and optimism to achieve our goals.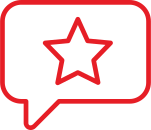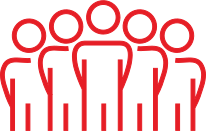 WE EXPECT EXCELLENCE



We aspire to best-in-class business practices and are relentless about exceeding expectations at every opportunity.
WE WIN TOGETHER



We win together. We communicate and collaborate.
We make each other better.