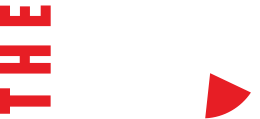 Fast Track Your MSP Growth
Our proprietary MSP Blueprint helps MSPs solve their biggest pain points.
Running an MSP doesn't have to be this hard.
Your MSP cannot survive on an island. The 20 is a group of Managed Service Providers across North America who have joined forces to perfect a single service delivery model with unified resources to deliver excellent IT support.
Paired with your outstanding service delivery, The 20 provides a successful platform with proven processes to help IT providers grow.
We give you the tools to drive new growth and lower overall cost.
We provide answers to these questions…
How do I grow? … How can I support larger endpoint customers?
How do I support a nationwide client more effectively?
How can I manage 24×7 live answer US based operations effectively?
How can I learn how others solve these problems? … What best practices should I be using?
Am I using an industry best-in-class tool stack to service my clients?
Grow your revenue and profitability with The 20 MSP Blueprint.
The 20's name originated from the Pareto principle, otherwise known as the 80/20 rule. It states that roughly 80% of the effects come from 20% of the cause. For every industry, 20% of the participants in that vertical dominate the industry.
Join The 20 today and propel your MSP to the top 20% of the industry. We are your MSP "Easy Button."
Lead
Generation
Automated strategic marketing process with tactical delivery that attracts and converts prospects.
Proven
Sales Process
Increase top-line revenue and profitability by 3-10x with our proprietary sales model.
Service
Delivery
Nationwide single service delivery model with unified resources and purchasing power.
We've been in your shoes.
We know how difficult it is
to grow an MSP.
We've helped hundreds
of MSPs.
Nationwide footprint in
every major market.
Founded by successful
MSP owners.
If you're interested in becoming a member of The 20 — or simply want to learn more about our model — get in touch with us today! We can walk you through how our proven platform helps MSPs overcome their three biggest challenges: lead gen, sales, and scale.
Our onboarding process is all about communication. Our team will help you implement The 20's standardized stack of industry-leading tools, and, more importantly, teach you how to use them. You're a part of The 20 now; you don't have to figure everything out all by yourself anymore!
As a member of The 20, you have something most MSPs don't: a community. And, growing an MSP is so much easier when you're cooperating with hundreds of like-minded business owners, sharing advice, expertise, and resources. When we grow together, we grow faster.
"We are closing more MRR deals every month with The 20 offering and pitch. Our pipeline has grown with higher monthly recurring opportunities than we ever had before. The 20's footprint has allowed us to focus on larger companies with multiple locations in different cities."
"About 4 years ago, when we started the business, we weren't quite sure how to approach the business as a whole. The 20 really provided us the structure in order to be able to scale up properly, identify our markets, and provide the services that we need to provide to our clients." 
"We've been with The 20 for several years now, and during this time, it has allowed us to grow our company to a level we never thought possible."  
"I joined The 20 because I was a one-man band and I wanted to scale and evolve into a large MSP … The 20 model just works. We've seen 50 - 100% growth per year for 4 years since joining The 20." 
"The 20 has a national footprint, which gives you access to locations all over the United States. If you want to grow revenue and you want to go after those big clients, the structure of The 20 allows you to do that. We're a small firm … but we can leverage all those assets of The 20 to play like the big boy on the block on a national level." 
"With The 20, you get their collective knowledge of their vetting of vendors and IT products at much better prices, but you also get that great, proven recipe — you know, that one that will get you up and running much faster, much cheaper, and much safer. But you also gain a support group of your peers who will go out of their way to help you, if you just ask." 
"I had an opportunity come up that I wouldn't have been able to even approach if I wasn't a member of The 20. It ended up being a game-changer for my business." 
"Since joining The 20, we've had triple-digit growth and achieved an annual revenue that puts us at the top 4% of the industry.  This is a very unforgiving business to those who try to go it alone. Don't be on an island! "  
"I've looked for many years for something like The 20. The 20 knocks it out of the park in the sales model, and service delivery. The community is great, with a huge talent pool to draw on, and the ability to cover firms who have offices outside your home area. All of the members working in the same direction lets everyone move faster in their business. Sign up for a PROPEL, which are held monthly to accelerate and simplify your business."
"The 20 allows me to focus on my business, payroll, HR, Sales, and the like and let them handle the tools, the systems, and the support. They are more than a vendor to us - they are our partner and our community. We are stronger together."
"We spent a good number of years bumping our heads on the ceiling. We just couldn't grow past a certain point. I was getting tired — really tired. Burned out, you might say. We were looking for a way to scale and grow the business … When we found The 20, it seemed to fit like a comfortable shoe. Since joining The 20, we have nearly TRIPLED our revenue in just over 36 months ." 
"We increased our annual revenue by over 35% in the first year of joining The 20. This was possible due to The 20's added benefits, especially the help desk. Our prospects see us as a much more complete, larger organization, which means we are able to be more competitive when bidding for services."
"I've been in The 20 from day one and it has been the key to growing by MSP business over the last 8 years."
"The biggest problem that The 20 solves for me is how to scale … When you're trying to put all the people in place and manage all of that, it's daunting! And so having this piece here just makes it to where I can take on any client size at any time, and not worry about having to hire 4 or 5 techs down the road. No, I've got a full team behind me. I've got a full group of members ready to help out with multi-state. Anything I need to do, everything's there and ready to go." 
"Love it, its perfect as a one man band or starting out to be bigger and handle much larger clients and get the full value for your services."