We cover IT. You grow your business.
At The 20, we are serious about superior IT support for your business. We leverage the combined skills, expertise, and knowledge of hundreds of IT companies to tackle your IT problems quickly, so you can simply focus on growing your business. Having your very own IT department has never been easier. Best of all, we monitor your IT, 24 hours a day, 7 days a week right here in the U.S.
On average, our partners have...
97% to 99%
positive feedback
17.5 seconds
average hold time
WE ARE DRIVEN
We have a curious, learn-it-all mindset, and value learning over knowledge. We continually seek improvement and innovation.

WE ARE ACCOUNTABLE
We are a culture of performance and accountability, and face challenges with grit and optimism to achieve our goals.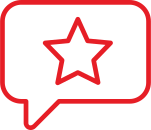 WE EXPECT EXCELLENCE



We aspire to best-in-class business practices and are relentless about exceeding expectations at every opportunity.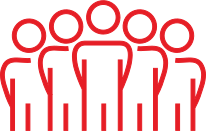 WE WIN TOGETHER



We win together. We communicate and collaborate.
We make each other better.
"I've looked for many years for something like The 20. The 20 knocks it out of the park in the sales model, and service delivery. The community is great, with a huge talent pool to draw on, and the ability to cover firms who have offices outside your home area. All of the members working in the same direction lets everyone move faster in their business. Sign up for a PROPEL, which are held monthly to accelerate and simplify your business."
"The 20 allows me to focus on my business, payroll, HR, Sales, and the like and let them handle the tools, the systems, and the support. They are more than a vendor to us - they are our partner and our community. We are stronger together."
"Transformed my business. Having a national "support" network on top of a 24/7/365 help desk made all the difference in our game plan."
"Totally changed the way I do business and go to market. All the things I tried to create on my own in 20 years have been happening in the last two that I've been in The 20. Complete turnaround of my business."
"I've been in The 20 from day one and it has been the key to growing by MSP business over the last 6 years."
"The 20 has let me leverage the size on national company but allows me to give the personal touch of a local company."
"Love it, its perfect as a one man band or starting out to be bigger and handle much larger clients and get the full value for your services."